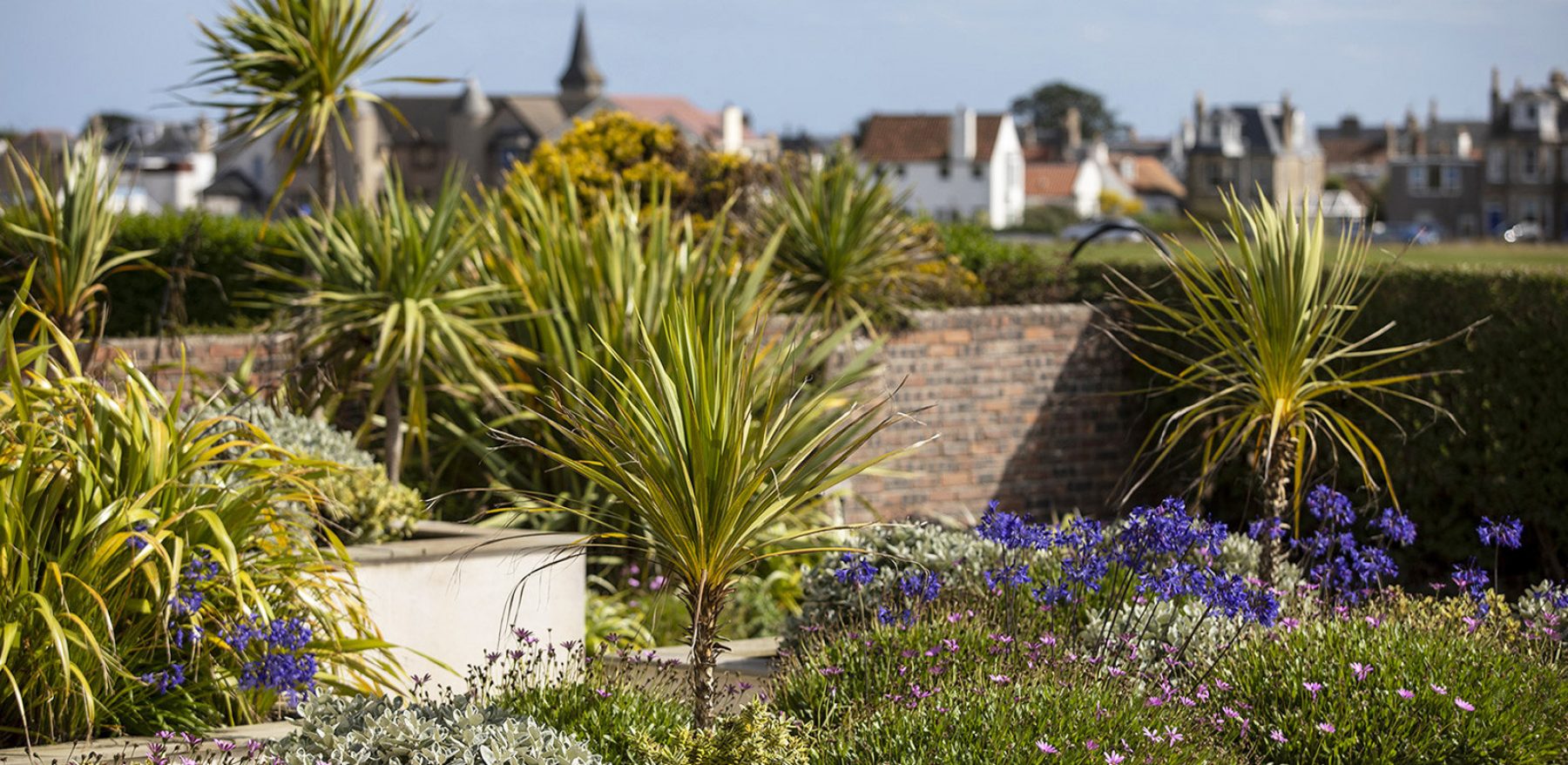 Coastal Garden
Elie
Situated next to the golf course in Elie and overlooking the sea, this house has spectacular views in all directions.
However, its coastal location exposes it to fierce salty winds and we had to take these into account when planting up the garden.
The spikey leaves of Cordyline australis stand above other Antipodean exotic plants that can cope with this location including Brachyglottis "Sunshine" and two varieties of New Zealand flax. The planting also includes some South African stunners including the deep blue autumn-flowering Agapanthus "Midnight Star", Kniphofia "Sunningdale Yellow" and Osteospermum jucundum var. "Compactum".
The 3.5m high Cordyline we planted by the entrance took a real hammering in a winter storm and we thought we might have lost it. We gave it a name in the hope that if it had a personality it would be less likely to die.
We're pleased to tell you that 'Henry' is alive and well!